I received a lot of compliments on the first go around of Old China so I have decided to do another. You may see some duplicates in this series, I apologize in advance.  Please enjoy these, the photos depict a lifestyle and culture that most of the "modern" world cannot comprehend.  As always, please let me know what are your favorite photos in the series and please rate the post as well 🙂
One other thing to note:  I am not the restorer of these photos, I copied them from a much more talented person than myself 🙂
https://www.flickr.com/photos/ralphrepo_photolog/

China's Common Carrier, Her Substitute For Railways, A Camel Square In Peking, China [1901] Underwood & Co.

Portrait Of Manchu Girl In Traditional Costume, Beijing, China, [c1861-1864]

Men With Leopard At The Dongan Mission, China [1932] Fr. Otto Rauschenbach

House Interior Showing Woman With Bound Feet Tending A Stove In The Lost Tribe Country [1936] Hedda Morrison

Fisher Families With Junks In Aberdeen Harbor, Hong Kong Island [c1946] Hedda Morrison

Six Strongmen In Traditional Dress, China [1909] William Purdom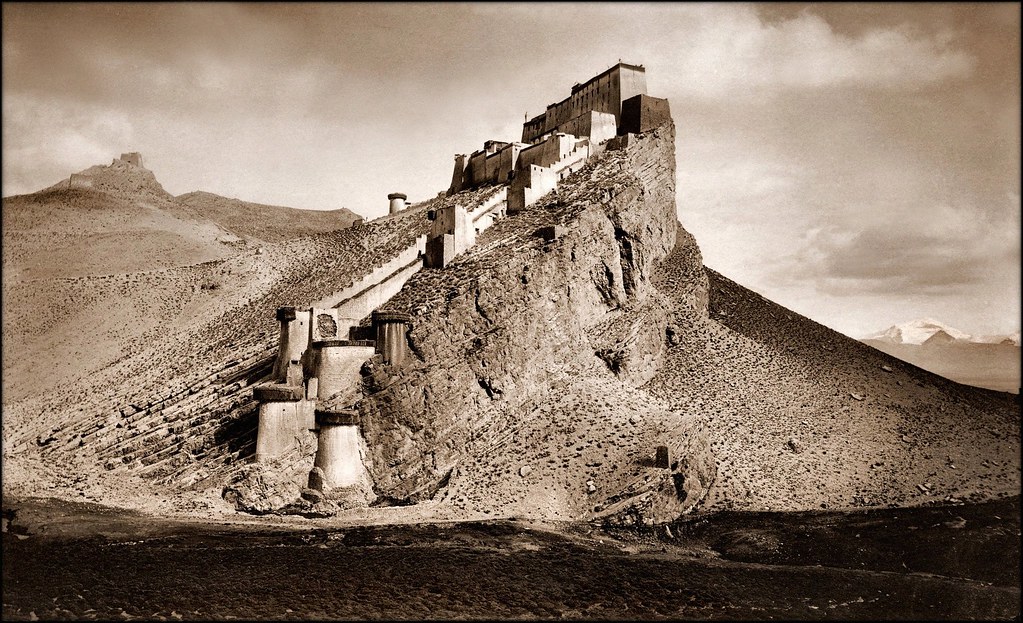 Kampa Dzong, Tibet [1904] John C. White

Manchurian Plague [c1910] Unknown photographer

Island Temple On The River Min Near Foochow, Fukien Province, China [1870-1871]

Yen's Soldiers, Militarism In China, Here Are Specimens Of The Soldiery Who Protect The People By Dominating Them, Who Protect Property By Looting It, Liao Chow, Shansi, China [c1925]

Seated Man Amid Baskets Of Fish & Hanging Dried Fish, Eastern Districts, Hong Kong Island [c1946] Hedda Morrison

Toy Vendor, Chinatown, San Francisco [c1900s] Arnold Genthe

Ulysses S. Grant & Li Hung Chang, Tientsin, China [1879]

A Boat On A River With Rolling Hills In The Background In The Kiangsu Province Or Yunnan Province In China [1946] Arthur Rothstein

Natives At Breakfast, Movable Chow Shop, Canton, China [c1919] Keystone View Co.
Related articles